Posts for tag: pediatric dentistry
By Eli B. Mayes, DDS
April 26, 2020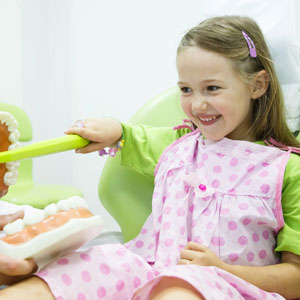 Regular dental visits are just as important for healthy teeth and gums as daily brushing and flossing. Not only will these visits reduce the amount of hidden or hard to reach bacterial plaque (the main source of dental disease), but they'll also boost the chances problems with teeth and gums are caught early and treated.
A lifetime habit of dental visits should begin around your child's first birthday, but children can be stressed or even frightened by trips to the dentist. This could stick with them, causing them to avoid regular dental visits when they become adults. The absence of professional dental care could prove hazardous to their dental health.
Here then are some things you can do to "de-stress" your child's dental visits.
Begin and sustain regular visits early. By not waiting a few years after age one, your child has a better chance of viewing it and subsequent visits as a normal part of life.
Choose a "kid-friendly" dentist. A pediatric dentist is trained not only for dental issues specific to children, but also in creating a comfortable environment for them. Some general dentists are also skilled with children, taking the time to talk and play with them first to ease any anxiety.
Stay calm yourself. Perhaps you've discovered, often in an embarrassing fashion, that your children are watching you and taking cues on how to act and react. Be sure then to project a sense of ease and a "nothing to this" attitude, rather than nervousness or anxiety. Your child will follow your lead.
Set the example. Speaking of following your lead, your children will intuitively pick up whether you're serious about your own dental health, which could influence them. So be sure you practice what you preach: daily oral hygiene, a dental-friendly diet and, of course, your own regular visits to the dentist. Your actions about your own dental care really will speak louder than words.
If you would like more information on effective dental care for your child, please contact us or schedule an appointment for a consultation. You can also learn more about this topic by reading the Dear Doctor magazine article "Taking the Stress out of Dentistry for Kids."
By Eli B. Mayes, DDS
April 18, 2016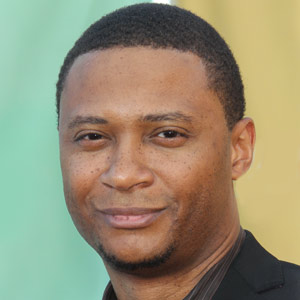 Cavities can happen even before a baby has his first piece of candy. This was the difficult lesson actor David Ramsey of the TV shows Arrow and Dexter learned when his son DJ's teeth were first emerging.
"His first teeth came in weak," Ramsey recalled in a recent interview. "They had brown spots on them and they were brittle." Those brown spots, he said, quickly turned into cavi­ties. How did this happen?
Ramsey said DJ's dentist suspected it had to do with the child's feedings — not what he was being fed but how. DJ was often nursed to sleep, "so there were pools of breast milk that he could go to sleep with in his mouth," Ramsey explained.
While breastfeeding offers an infant many health benefits, problems can occur when the natural sugars in breast milk are left in contact with teeth for long periods.  Sugar feeds decay-causing oral bacteria, and these bacteria in turn release tooth-eroding acids. The softer teeth of a young child are particularly vulnerable to these acids; the end result can be tooth decay.
This condition, technically known as "early child caries," is referred to in laymen's terms as "baby bottle tooth decay." However, it can result from nighttime feedings by bottle or breast. The best way to prevent this problem is to avoid nursing babies to sleep at night once they reach the teething stage; a bottle-fed baby should not be allowed to fall asleep with anything but water in their bottle or "sippy cup."
Here are some other basics of infant dental care that every parent should know:
Wipe your baby's newly emerging teeth with a clean, moist washcloth after feedings.
Brush teeth that have completely grown in with a soft-bristled, child-size toothbrush and a smear of fluoride toothpaste no bigger than a grain of rice.
Start regular dental checkups by the first birthday.
Fortunately, Ramsey reports that his son is doing very well after an extended period of professional dental treatments and parental vigilance.
"It took a number of months, but his teeth are much, much better," he said. "Right now we're still helping him and we're still really on top of the teeth situation."
If you would like more information on dental care for babies and toddlers, please contact us or schedule an appointment for a consultation. You can also learn more by reading the Dear Doctor magazine articles "The Age One Dental Visit" and "Dentistry & Oral Health for Children."
By Eli B. Mayes, DDS
February 10, 2016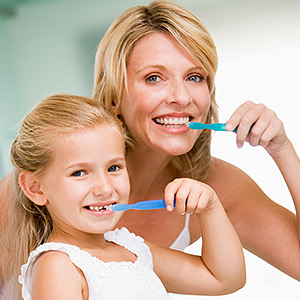 Between infancy and the onset of puberty, your child will grow one set of teeth, lose it and grow another; their jaw structure will also change dramatically. This rapid development sets the course for their oral health later in life.
That's why it's so important to care for their teeth and gums in these early stages through daily hygiene and regular dental visits for disease prevention and treatment. Hygiene is the cornerstone of this care, and should begin in earnest when your child's first tooth erupts in the gums, by first gently cleaning around the newly erupted teeth and gums after each feeding with a water-soaked gauze pad.
As they pass their first birthday you can switch to a small, soft-bristled toothbrush and just a smear of fluoridated toothpaste. Children should begin learning to brush around age 2, first by modeling you as you brush together. They should be adept enough by age 6 to brush on their own, at which time you can introduce flossing. We're more than happy to advise you on technique for both of these hygiene tasks.
Age one is also the time for them to begin regular dental visits for cleanings and checkups. This will help us stay ahead of any developing decay or other issues and perform preventive treatments like dental sealants or fluoride applications. It will also help your child become comfortable with the dental office, which can make it easier for them to develop a long-term habit of regular dental care.
There are also habits you should practice (or avoid) that support good oral health for your child. For example, you shouldn't allow them to sleep with a pacifier or a bottle filled with anything but water. Breast milk and formula contain some forms of sugar that bacteria can feed on; if this becomes too frequent it can result in higher acid levels that soften enamel and lead to decay. You should also take preventive actions to protect your child from teeth-damaging injuries like playing too close to hard furniture.
All these common sense measures support your child's oral development. You can then let Nature takes its course as your child develops a healthy mouth for a lifetime.
If you would like more information on oral care for children, please contact us or schedule an appointment for a consultation. You can also learn more about this topic by reading the Dear Doctor magazine article "Top 10 Oral Health Tips for Children."