Our Team
---
All of our professionals at Eli Mayes Dental maintain the highest levels of accreditation and pursue ongoing education to stay abreast of the latest trends in dentistry.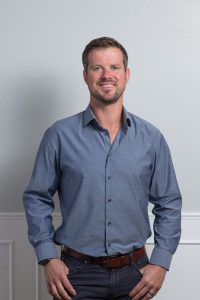 Eli B. Mayes, DDS
"Practicing dentistry is absolutely a blast, especially in this wonderful community. We are a hard working group of people that are made up of loggers, ranchers, farmers, teachers, medical professionals, mechanics, children, etc. I grew up in this valley and hearing everyone's story is irreplaceable." – Dr. Mayes
Dr. Eli Mayes grew up in Union, OR and then moved to La Grande where he graduated from La Grande High School. He attended the University of Idaho and then graduated from the University of Oregon. Dr. Mayes immediately went into graduate school at the Virginia Commonwealth University School of Dentistry in Richmond Virginia where he received his D.D.S degree.
Dr. Mayes practiced dentistry at a hospital based dental clinic in Barrow, Alaska. He became very proficient in surgical dentistry before practicing dentistry in La Grande with his partner Dr. Patrick Nearing. He specializes in Implant Dentistry.Together they have a fine tuned clinic with wonderful, professional staff.
"I can honestly say I love coming to work and seeing my team and my patients every single day. What I enjoy about family practice is doing multiple different procedures. I take pride in all aspects of my job and strive for perfection in every area of dentistry."
When not in the office Eli is taking full advantage of the world we live in. He has a lot of hobbies some of which are skiing, climbing, kayaking, hunting and fishing. The great part of having these hobbies is that they are right out our back door. Eli is married to Shantay and together they have a family of 6.
Community Involvement
 Lead chair for Give Kids a Smile from 2011-present
 Lions Member
Recognition:
 Past President and current member of Eastern Oregon Dental Society
 Fellow California Implant Institute
 Cerec Doctor
 Member of Spear Institute
 Adjunct faculty for OHSU School of Dentistry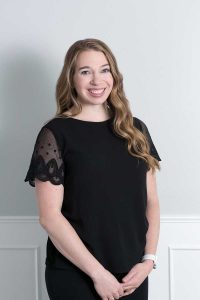 Kali Gray, DMD
Dr. Gray was raised in the Grande Ronde Valley. She attended Eastern Oregon University before graduating from Oregon State University. She pursued her childhood dream of becoming a Dentist by attending Dental School at Midwestern University in Phoenix, Arizona.
Dr. Gray is passionate about creating the smile every patient wants, and is a certified Invisalign provider. She is also laser certified and a CEREC same day crown provider. Dr Gray is passionate about serving others, and has had the opportunity to participate in a dental mission trip to serve the dental needs of those in Fiji as well as locally through Give Kids A Smile.
Dr. Gray has been excited to return to her roots to practice, and raise her family in her hometown. Outside of the office she enjoys spending time with her husband and three children, cheering on the Beavs, working on home projects and exploring Eastern Oregon.
Community Involvement
 Participates in Give Kids a Smile
Recognition:
 Member of American Dental Association
 Member of Oregon Dental Association
 Member of Eastern Oregon Dental Society
 Adjunct faculty for OHSU School of Dentistry
 Invisalign training and certification
 Laser Certified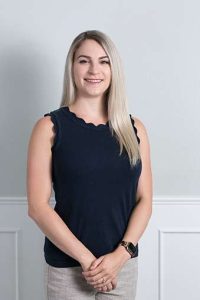 Yvonne Morgan, DMD
Dr. Morgan was drawn to dentistry when she realized it fused her affinity for science and biology with a love for esthetics and art. She appreciates the field of general dentistry in particular because it allows her to maintain relationships with patients and achieve consistency in their care. Yvonne prides herself in having the highest standards of quality and will always treat people with professionalism, respect and empathy.
Dr. Morgan is very pleased to join Dr. Mayes and Dr. Gray in La Grande and Elgin, as the group upholds the same standards in state-of-the-art facilities.
Dr. Morgan is originally from Northwestern Ontario, Canada and spent much of her life living between the US and Canada. Her family owned and operated a hunting and fishing outfitting business, so naturally, she loves the outdoors. During her doctorate training at Oregon Health & Science University, Yvonne spent 8 weeks in Union County on a rural rotation and is very excited to return to the area permanently. In her spare time, Yvonne enjoys cooking, hiking, paddle boarding, and exploring the outdoors with her husband and two dogs.
Meet Our Hygienists, assistants & front office
The office of Eli Mayes Dental team is run by a phenomenal group of people who enjoy every minute of providing patients with the best possible care!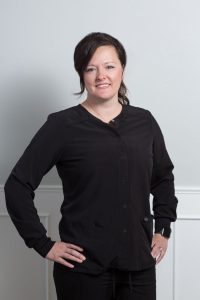 Jade Grant, RDH
Jade, a Registered Dental Hygienist, joined our outstanding dental hygiene department in 2008. As a highly skilled RDH, she uses the latest techniques for preventative services and periodontal care therapies and continually pursues continuing education in periodontics. Jade obtained her expanded practice permit in Dental Hygiene in 2008 along with completing her Masters Degree in 2012. She also has a history in teaching Didactic courses, clinicals and dental treatments at the ODS College of Dental Services. Jade has a passion for dental mission trips. Jade was born and raised in La Grande Oregon and is a mother of 3 and married happily. Her favorite aspect of dentistry is her patients and her colleagues.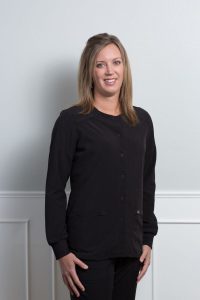 Kristi Williamson, RDH
Kristi Williamson, graduated from OIT in 2007 and has obtained an expanded functions and laser certification as a Registered Dental Hygienist. She has worked for Dr Mayes since 2013. Kristi is happily married with two kids and was born and raised in the Grande Ronde Valley.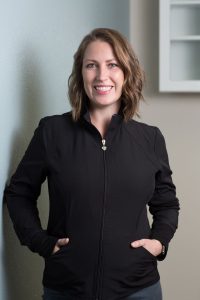 Katrina Way, RDH
Katrina grew up in Vale, OR and graduated from the ODS College of Dental Services in 2012. Since then she has spent some time in Tennessee and also in Southern Idaho. Katrina and her husband returned to La Grande in April 2017 to be closer to their family. Along with her Oregon Dental Hygiene License, Katrina has her Laser Certification. She works hard to give each patient a gentle and thorough cleaning. She and her husband welcomed a son in December 2018. When she is not at work she enjoys spoiling their two Miniature Schnauzers and enjoying the outdoors!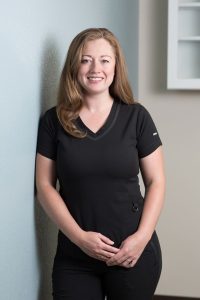 Sheena Vela, RDH
Sheena has worked as a Dental Hygienist since 2008. She has a true passion for providing dental care and an even bigger heart for her patients. Born and raised in Eastern Oregon, she graduated from Weston-McEwen high school at age 17 and joined the army. During her time in the army she was trained as a Dental Assistant and Dental Hygienist. While stationed in Alaska she took advantage of multiple outreach opportunities, including traveling to remote villages by helicopter and providing dental care using field equipment. Upon completion of her Army service, Sheena attended Eastern Oregon University and Oregon Institute of Technology, obtaining her Bachelors degree in Dental Science. She served as class president, received the future leadership award (voted on by her peers), and co-coordinated Give Kids a Smile Day 2012 with Dr. Mayes. When she's not in the clinic, her 4 kids keep her busy with coaching, volunteering, and cheering! Sheena also enjoys hunting, camping, fishing, and all the good things Eastern Oregon has to offer.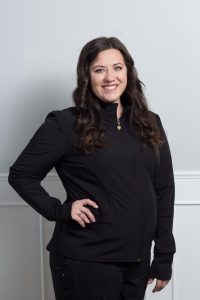 Emily Earley
Emily is an Idaho native. She moved to La Grande in June 2019 with her husband, son and their 2 dogs. She attended College of Western Idaho Dental Assistant Program and has been an assistant since 2010. Emily explains the best part of her job is making a difference in someone's dental experience. While not at work she enjoys the outdoors and spending time with her family and friends.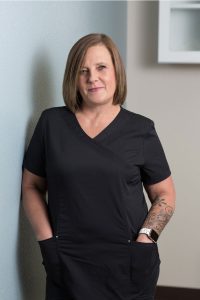 Deanne Belt
"…Stay Tuned for more info about Dea!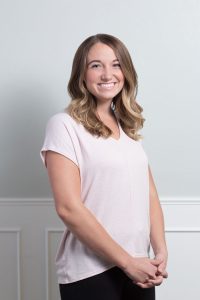 Megan Rankin
Megan grew up in Mossyrock, WA. She graduated High School from Mossyrock High School in 2013. After High School she attended Walla Walla Community College for two years before transferring to Eastern Oregon University where she graduated with a Bachelors of Science degree in Integrative Studies in 2018. In her free time, Megan enjoys hanging out in the outdoors, dabbling in photography and attending her boyfriend Max's Basketball games. She also loves spending time with Max and their dog Dexter!
Shantay Mayes
Shantay grew up in Lakeview, Oregon. After graduating High School, she attended Gonzaga University, where she received a Bachelors Degree in Exercise Science. She went on to graduate school, obtaining her Doctorate Degree in Physical Therapy from Regis University in Denver, Colorado. She works part time as a Physical Therapist and also helps out at the office whenever needed. She is married to Eli and together, they have 4 wonderful kids!